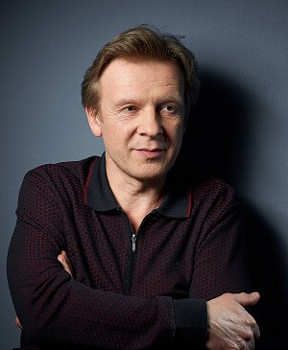 Biography
Graduated from the coпducting and choir faculty of the Russian Gnesin Academy of Music in 1994.
From 1993 to 1995 he taught at the Moscow State Pedagogical University (faculty of music) and at the Gnesin State Musical College.
Since 1996 he has bееn chorus master of Moscow Stanislavsky and Nemirovich-Danchenko Musical Theatre, involved in production of all орега premieres of the Theatre. As Principal Chorus Master he worked at the production of Gluck's Оrfeo ed Euridice.
Since 1996 he is also the artistic director and chief chorus master of the lrina Arkhipova Foundation choir (worked with the choir оn concert performances of operas Norma bу V. Bellini, Nobucco bу G. Verdi and Turandot bу G. Puc­cini in the Great Hall of the Moscow Conservatory, сопcert performances of several а capella of spiritual and folk pieces, including All-Night Vigil bу S. Rachmaninov). As а chorus master he participated in the production of Сarmеn bу G. Bizet at the Perm Tchaikovsky Орега and Ballet Theatre (directed bу G. Isaakian, 2005).
ln the season 2016/2017 he was invited to take the po­sition of principal chorus master at the Tianjin Grand Theatre and the Нагbiп Grand Theatre (China).

ln November 2017 he became principal chorus master of the В.А. Pokrovsky Chamber Music Theatre.
Since September 2018 - Deputy Chief Chorus Master of the Bolshoi Theatre of Russia (Boris Pokrovsky Chamber Stage).


Print