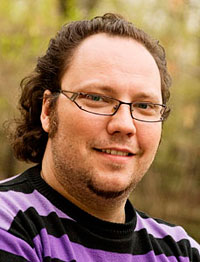 Biography
Born in Tashkent. In 2001, he completed his studies – and in 2003, his post-graduate studies – at the Moscow State Conservatoire. From 2002-04, he studied at the Galina Vishnevskaya Opera Centre where he performed the following roles: Grigory Gryaznoy (The Tsar's Bride), Rigoletto (Rigoletto), Merinos (Erenberg's Vampuka).

Repertoire

Misgir (The Snow Maiden)
Tomsky (The Queen of Spades)
Onegin (Eugene Onegin)
Salieri (Mozart and Salieri)
Georges Germont (La Traviata)
Escamillo (Carmen)

Tours

He tours in Russia and abroad.
In 2006, as a Galina Vishnevskaya Centre soloist he participated in the May Opera Evenings Festival in Skopje (Macedonia) where he sang the title role in Rigoletto. He also took part in the performances of Shostakovich's The Gamblers and The Big Lightning at the Holland Festival in Amsterdam (conductor Martyn Brabbins).

He made his Bolshoi Theatre debut in 2005 in the premiere production of War and Peace singing the part of Dolokhov.

Awards

In 2000, he won the 3rd prize at the Bella voce International Competition for Singers.
Print