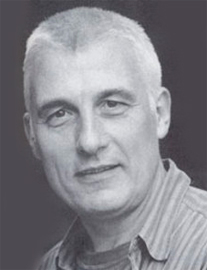 Biography
Born in Bernburg/Sale, Germany, Rose began to collaborate with Gustav Rudolf Sellner in Darmstadt as assistant to the director, then he studied in Berlin at both the Kunstakademie (Academy of Arts) and the Theatre School. At only age 22, in 1959, he received his first engagement as a set designer and actor in the Stadtische Buhnen Ulm/Donau.
In 1961, Rose was engaged by the Müncher Kammerspiele, beginning a long association with this prestigious German theater. Among the numerous productions which he designed for them are Shakespeare's As You Like It and A Midsummer Night's Dream, Buchner's Danton's Tod and Leonce und Lena, Tchechow's Platonov, and Lessing's Minna Von Barhnhelm and Emilia Galotti. He collaborated with Hans Litzau, Rudolf Noelte, Peter Stein, Thomas Landhoff, Dieter Dorn and others.
Rose's famous collaboration with John Cranko began in 1962 when he designed the sets and costumes for the Stuttgart Ballet's production of Romeo and Juliet. Rose continued to design most of Cranko's works for the Stuttgart Ballet, including Swan Lake, Onegin, Firebird, Poeme de L'Extase, The Merry Widow, R.B.M.E., and Traces, Cranko's last work. After Cranko's death he made the new sets and costumes for revival of The Taming of the Shrew in Hamburg and Munich.
Since 1972, Rose has worked with John Neumeier, artistic director of the Hamburg Ballet, on many ballets, including The Nutcracker, Romeo and Juliet, Illusions like Swan Lake, The Sleeping Beauty, A Midsummer Night's Dream, La Dame aux Camelias, and Daphnis and Chloë and Firebird, two productions Neumeier choreographed for the Vienna State Opera Ballet. Most recently, he designed John Neumeier's full-length Peer Gynt (1989) and Cinderella (1992), both for the Hamburg Ballet.
In 1987 Rose designed The Sleeping Beauty for Marcia Haydée's production in Stuttgart.
Throughout the 1960's, in addition to his numerous designs for ballet, Rose continued to design productions for theaters in Hamburg, Berlin, and Munich. In 1963, he designed the film Das Schwartz-Weiss-Rote Himmelbett for which he won a West German film Gold Award. In 1970, he began what was has become a prolific roster of opera and design. He has designed productions of Salome for the Vienna State Opera and La Scala, Der Rosenkavalier for the Munich State Opera and La Scala, Cosi Fan Tutte for the Vienna State Opera and the Deutche Oper Berlin, and Don Giovanni for the Munich State Opera and the Deutche Oper Berlin.
He has also designed Parsifal and The Abduction from the Seraglio for the Vienna State Opera, Arabella, Eugene Onegin, Das Rheingold, Die Walküre for the Hamburg State Opera, Un Ballo in Maschera for the Royal Opera, London, Tannhauser for the Bayreuth Festival, and Wozzeck and Ariadne auf Naxos for the Salzburg Festival. He also made his debut as an opera director with La traviata and Die Zauberflöte in Bonn in 1996, then he amounted the staging of Don Carlo (2000) and The Little Cunning Wixen (2002) for Bavarian State Opera.
From 1973 to 2000 Jurgen Rose was a professor of Stage design at the Academy of Fine Arts in Stuttgart.
Print