Awards
In 1987, he won 1st prize at the Glinka Competition.
In 1988, — 4th prize at the Rosa Ponselle International Competition (USA).
In 1990, — 3rd prize at the Tchaikovsky Competition.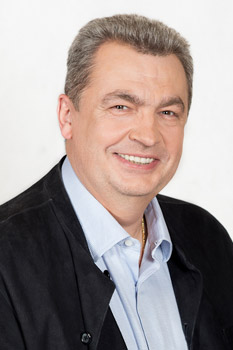 Biography
Graduated from the Kiev Conservatoire (Konstantin Ognevoy's class). From 1987-1988, he was a soloist with Kiev Opera.
Since 1988, he has been a Bolshoi Theatre Opera Company soloist.
Repertoire
King Charles VII (The Maid of Orleans)
Lykov (The Tsar's Bride)
Cavaradossi (Tosca)
Lensky (Eugene Onegin)
Faust (Faust)
Alfredo (La Traviata)
Young Gypsy (Aleko)
Edgardo (Lucia di Lammermoor)
Rodolfo (La Boheme)
Manrico (Il Trovatore)
Paolo (Francesca da Rimini)
Radames (Aida)
Mauruzio (Adriana Lecouvreur)
Calaf (Turandot)
Riccardo (Un Ballo in Maschera)
Herman (The Queen of Spades)
Grirory (Boris Godunov)
Count Vaudemont (Iolanta)
Shabby peasant (Katerina Izmailova)
Tours
Oleg Kulko worked a lot abroad. He has toured in Germany, Italy, France, Netherlands, Poland, Sweden, USA and China.
He sang Radames at La Theatre de la Monnaie (Brussels), in Cologne and Lisbon.
In 2000, he sang Manrico at the Teatro Lirico di Cagliari (Italia).
In 2003, he appeared as Kalaf at the Metropolitan opera and at the Lithuanian National Opera.
In 2004, he performed roles of Prince (Dvorak's Rusalka) and Turiddu (Cavalleria Rusticana) at the Metropolitan opera, Loris (Giordano's Fedora) at La Scala, Maurizio (Adriana Lecouvreur) at the National Theatre in Prague (Czech Republic).
In 2005, he appeared at the Metropolitan opera as Cavaradossi.
In 2006, he took part in the Macau International Music Festival (China), performing roles of Turiddu and Canio (Pagliacci).
In 2007-08, he sang King Charles VII (The Maid of Orleans) at Carnegie Hall, Radames in Hong Kong, Radames and Dick Johnson (La Fanciulla del West) at the National Theatre in Prague, Turiddu in the Mikhailovsky Theatre's performance (Saint-Petersburg, conductor Daniele Rustioni, director Liliana Cavani, director of the revival Marina Bianchi).
He also appeared at the Smetana's Litomysl Opera Festival (Czech Republic).

In 2015-16, he performed the roles of Shuisky (Boris Godunov) at the National Theatre in Prague and Agrippa von Nettelsheim (The Fiery Angel) at the National Moravian-Silesian Theatre.

Discography
He has taken part in the following compact disc recordings: Mlada, The Maid of Orleans (NVC arts), Francesca da Rimini (RAI), Aleko (Verdi Classics).

Print