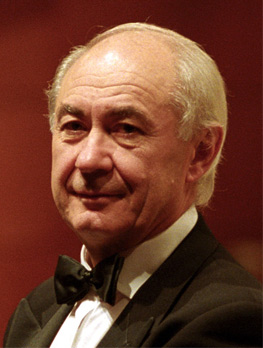 Biography
Bruno Casoni was born in Milan where he obtained his diploma in piano, composition, choral music and choir conduction at the "Giuseppe Verdi" Conservatory. He then became Choirmaster at the "Pierluigi da Palestrina" Theatre in Cagliari and later, in 1983, he was nominated Chorus Master at the Teatro alla Scala in Milan, a role he kept until 1994.

Still in 1994, he became Choirmaster of the Teatro alla Scala Treble Choir. He has been teaching choral drills at the Conservatory in Milan since 1979. In 1984, he founded the Coro dei Pomeriggi Musicali di Milano (Choir of Milan Musical Afternoons), which he conducted until 1992.

He has also cooperated with numerous Italian and foreign musical institutions and festivals as choirmaster and conductor of several orchestras. He has toured in several continents and cut numerous records. In 1994, he was nominated Chorus Master at the Regio Theatre in Turin, where he received unanimous approval in the opera repertoire, working intensively to improve his concert repertoire and intensify cooperations with other musical institutions.

A particularly significant cooperation was established with the RAI National Symphony Orchestra.

In 2002, he was nominated Chorus Master of the Teatro alla Scala.
Print