Awards
His innovative approach to management of the arts and culture was recognized in 2004 when Mr. Iksanov received Annual National Person of the Year Award of the RBC Agency in Person In Arts and Culture nomination.

In the same year, for his "significant personal contribution to the development of cultural relations between the Ukraine and the Russian Federation and for his many-year-long fruitful creative activities" he was awarded the title of Merited Arts Worker of the Ukraine.

In 2005, Anatoly Iksanov was named director of the year by the Moskovsky Komsomolets newspaper which, in this nomination, awarded him its traditional Theatre prize.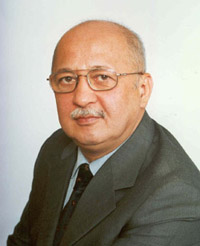 Biography
Mr. Iksanov has graduated from Theatre History Department (Division of Theatre Management) of Leningrad State Institute of Theatre, Music and Film in 1977 and began his professional career as House Manager of the Maly Drama Theatre in Leningrad. In 1978 he was invited by Georgy Tovstonogov to join Maxim Gorky Bolshoi Drama Theatre (BDT), and in 1983 was appointed BDT General Manager. In 1994 he has established Bolshoi Drama Charitable Foundation and was appointed its Executive Director, and in 1996 has become BDT Managing Director.

Mr. Iksanov has served as Director General of the Culture TV Channel in 1998-2000, and was appointed Director General of the Bolshoi Theatre on September 1, 2000 by the Directive of the Prime Minister of Russian Federation.

He has studied theatre management in the West, and completed professional internship programs in the United States (Milwaukee Repertory Theatre and Yale University), France and Switzerland. Coauthor of two books, How To Solicit Money For The Arts (1995) and Bolshoi Drama Charitable Foundation: Theory and Practice of Success (1997), he was the first to introduce the term 'fundraising' in Russia.
Print