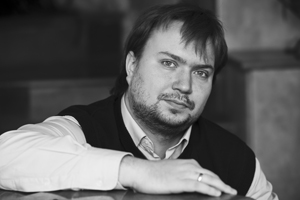 Biography
Born in Leningrad in 1986, studied at the Rimsky-Korsakov Music College and Saint-Petersburg Rimsky-Korsakov State Conservatoire (Olga Kondina's class).
In 2007, he joined the Saint-Petersburg Opera theatre where his repertoire included Don Ottavio in Don Giovanni, Alfredo in La Traviata, Beppo in I Pagliacci, Rodolfo in La Bohème, Kochkaryov in Mussorgsky's Marriage, The Tenor in White Nights by Yu. Butzko, Antonio in Prokofiev's Betrothal in a Monastery, Arturo in Lucia di Lammermoor and The Simpleton in Boris Godunov. In the season 2010/11 he worked with the Mikhaylovsky Theatre (Saint-Petersburg) where he sang Lensky (Eugene Onegin), Rodolfo (La Bohème), Lykov (The Tsar's Bride), Vaudémont (Iolanta) and Kudrjáš (Janáček's Káťa Kabanová).
In 2011-12, Evgeny was a member of the Young Artist Programme of the Bolshoi Theatre where he debuted as The Prince in Prokofiev's The Love for Three Oranges.
Repertoire
At the Bolshoi:
Prince (The Love for Three Oranges)
Lykov (The Tsar's Bride)
Pong (Turandot)
Italian singer (Der Rosenkavalier)
Count Vaudemont (Iolanta)
Nihilist, Second Foremen, Coachman (The Lady Macbeth of Mtsensk)
Ismaele (Nabucco)
Lukash (The Enchantress)
Alfredo (La Traviata)

Print