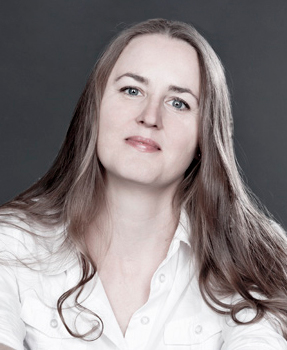 Biography
Having graduated from Academic musical college of Moscow State Conservatory in 1994, and then, in 2002 — Paris National Conservatory, she continues studying her post-graduate course of Ecole Normale in Paris at Caroline Dumas' class.

Since 1999 she regularly appeared on stage with Yaroslavl Academic Symphony Orchestra, with Symphony Orchestra of Tomsk State Philharmonic society and others, performing works of Mahler (Kindertotenlieder, Lieder eines Fahrenden Gesellen), Wagner (Wesendonklieder), R.Strauss (Vier letzte Lieder), Chausson (Poeme de l'Amour et de la Mer), part of second soprano in Rossini Stabat Mater, part of mezzo-soprano in Prokofjev's cantata Alexander Nevsky, and also some some arias from operas and oratories of Russian and foreign composers in cities of Crimea, in Yaroslavl, Tomsk, Paris, Lille, Lyon, Cognac.

Took part in international master-classes of Christa Ludvig, P.-Emile Deiber, Alexandrina Milcheva, J.-Phillippe Lafont, Francois Le Roux, Dietrich Henshel.

She performed part of soprano in Requiem of Schumann in May, 2005 in Massy- Opera.
In 2004-2005 she was a soloist of international festivals in Orangerie de Sceaux, in Burgundy and Aix-en-Provence (France),
in 2006 — in Brescia (Italy), Normandy, Toulouse (France).

In 2005, she was awarded with a diploma on an international competition of Queen Sonia in Oslo (Norway).
In the same year she won a Grand-Prix of International competition of chamber music (Melodie Francaise) in Toulouse (France).
In 2006, she gained a 3-rd prize of International opera competition in Toulouse (France) and 1-st prize and prize of public in Wilhelm Stenhammar International Music Competition (Sweden).

Among her engagements — Cosi fan tutte (Fiordiligi), Die Walkure (Siegrune) produced by G.Vick and Lopez-Graca's Requiem for the Victims of Fascism in november-december 2006, february-march 2007 — in National theatre Sao Carlos in Lisboa, Casa da musica in Porto, and also some concerts in Sweden, in Cairo Opera (January and May, 2007) and recording on Radio France.

In 2012 she performed the part of Marschallin in Der Rosenkavalier at the Bolshoi Theatre. In 2015 she dang the role of Liza (The Queen of Spades).
Print