Nearest performances
Awards
2019 — 3rd prize at the V International competition for young conductors of symphony and chamber orchestras named after Ilya Musin (Kostroma).
2019 — 1st prize at the III Open St. Petersburg international competition of conducting.
2022 — 1st prize and gold medal of the Rachmaninoff International Competition for pianists, composers and conductors (Moscow).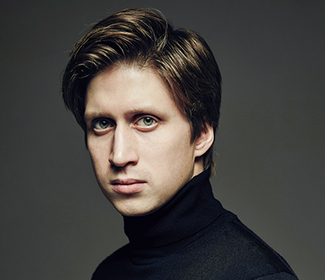 Biography
Graduated from the Glinka Choral College (St. Petersburg) and Saint Petersburg Conservatory named after N. A. Rimsky-Korsakov (choral conducting department, class of Professor T.Khitrova and the opera-symphonic conducting department, class of Professor A. Polishchuk). Took part in masterclasses held by Vassily Sinaisky, Bruno Weil, Dorian Wilson, Vladimir Fedoseev.

Filipp has performed with The Belgorod Philharmonic Symphony Orchestra, The Tyumen Philharmonic Orchestra, The Moscow State Symphony Orchestra, orchestras of the Bolshoi Theater of Belarus and Branch of the Mariinsky Theatre in North Ossetia-Alania among others.

In 2017-2019, conductor of the Mikhailovsky Theatre (St. Petersburg), where he made his debut with the Rossini's Il barbiere di Siviglia, and then conducted Mozart's Le nozze di Figaro, Tchaikovsky's Iolanta, Mascagni's Cavalleria Rusticana, Leoncavallo's Pagliacci, Tchaikovsky's Sleeping Beauty and Multiplicity. Forms of Silence and Emptiness to music by Johann Sebastian Bach.

In 2019-2021, a trainee of the Tchaikovsky Symphony Orchestra of Moscow.

In 2020 he made his debut at the "Helikon-Opera" with the premiere of the Hin und zurück. Since September 2020 he is a conductor of the "Helikon-Opera".

At the Bolshoi Theatre debuted with Weinberg's The Idiot, in 2022.
Repertoire
at the Bolshoi Teatre:

Wainberg's The Idiot
Tchaikovsky's Iolanta

at the Helikon-Opera Teatre:

Busoni's Arlecchino, oder Die Fenster
Puccini Turandot
J. Strauss' Der Fledermaus
Verdi's Il Trovatore
Verdi's Requiem
Verdi's Falstaff
Tchaikovsky's Eugene Onegin
Mozart's La finta giardiniera
Bizet's Carmen
Offenbach's L'île de Tulipatan
Verdi's Aida

Collaborated with Krasnoyarsk Opera and Ballet Theatre named after Dmitri Khvorostovsky, Krasnodar Music Theatre, The Tchaikovsky Symphony Orchestra, Tyumen Philharmonic, The Russian National Youth Symphony Orchestra.
He also take part in International Winter Festival 'Arts Square', Denis Matsuev festivals in Tyumen and Perm, 'Seeing Music', 'Opera without Borders', 'Belgorod in Bloom', and Pyotr Tchaikovsky International Art Festival, Klin.



Print
All in group
Stanislav Kochanovsky
Ivan Nikiforchin
Alexei Repnikov
Filipp Selivanov
Alexander Soloviev
Marcelo Spaccarotella