Awards
Winner of the Golden Mask National Theatre prize as Best Conductor for the production of Il trionfo del Tempo e del Disinganno (Stanislavsky and Nemirovich-Danchenko Music Theatre, 2019).
Winner of the international professional music award BraVo. The production of G. Handel's Triumph of Time and Insensibility won the Opera of the Year award (2019).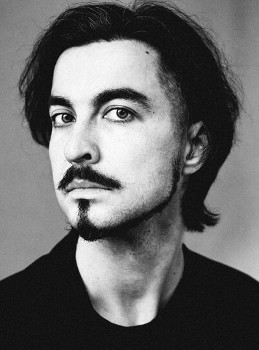 Biography
Was born in Moscow in 1984.
Graduated from Moscow State Tchaikovsky Conservatory majoring in Choral Conducting (under Stanislav Kalinin) in 2008 and Opera and Symphony Conducting (under Valery Polyansky) in 2010.

In 2008–2011 he was pedagogue of conducting at the Gnessin Russian Academy of Music, chorus master and artistic director of the Academy's Choir.
Since 2008 – as founder, artistic director and conductor of Questa Musica ensemble, he created a number of significant projects both in Russia and abroad.
Since September, 2011 – assistant professor at Moscow State Tchaikovsky Conservatory.
Since January, 2011 – conductor at State Symphony Capella of Russia (artistic director – Valery Polyansky).
In September, 2012 he conducted the premiere performances of Franziskus by Sergei Nevsky at the Bolshoi Theatre (as a part of Contemporary Opera Laboratory project). In October of the same year – premiere performances of Purcell's Dido & Aeneas Prologue by Michael Nyman with the State Symphony Capella of Russia in Perm.
In June, 2013 – he performed Stravinsky's The Soldier's Tale with Questa Musica (choreography by Oleg Glushkov).
Since 2014 Chizhevsky is a guest conductor for the Bolshoi Theatre; conducting The Story of Kai and Gerda by Sergei Banevich.
In the season of 2014/15 he was artistic director of I International Baroque Music Festival at the Bolshoi Theatre.
In 2014 he conducted new production of Cosi fan tutte at The Buryat National Opera and Ballet Theatre (director Hans-Joachim Frey).
In 2015 – new production of Drillalians opera series which includes world-premiered operas of composers such as Dmitri Kourliandski, Boris Filanovsky, Alexey Sioumak, Sergei Nevsky, Alexey Sysoev and Vladimir Rannev (director Boris Yukhananov: Stanislavsky Electrotheatre).
In 2016 performed at Baroque Music Festival in Linz (Austria) together with Questa Musica. In collaboration with violinist Roman Mints Philipp Chizhevsky recorded Leonid Desyatnikov's Sketches to Sunset and Russian Seasons. Same year, he was artistic director of II International Festival of Orthodox singing Educator (the Valaam Island).
Within V International Actual Music Festival Another Space jointly with Vladimir Yurovsky and Fuad Ibrahimov took part in Russian premiere of Gruppen by Karlheinz Stockhausen for three orchestras and three conductors. He performed Purcell's The Fairy Queen with Questa Musica ensemble using historical instruments (Russian premiere).
In 2018 he took part in premiere of Handel's Il trionfo del Tempo e del Disinganno (director Konstantin Bogomolov, Stanislavsky and Nemirovich-Danchenko Music Theatre).

In 2019 he Conductor of the premiere new production of Offenbach's Pericola on Boris Pokrovsky Chamber Stage of the Bolshoi Theatre (stage director Philipp Grigorian).
In 2021 he was Music Director and Conductor of the operas in one act The Diary of Anne Frank. Weiße Rose (White Rose) by G. Frid, U. Zimmermann (stage director Hans-Joachim Frey).
In 2021 he was Music Director and Conductor of the opera Carmen by Bizet at the Perm Opera and Ballet Theatre (directed by K. Bogomolov).

Philipp Chizhevsky is collaborating with leading Russian and foreign orchestras, including Tokyo New City Orchestra, Brno Philharmonic Orchestra, Brandenburgische Staatsorchester, Lithuanian Chamber Orchestra, orchestra of Kolobov Novaya Opera Theatre of Moscow, National Philharmonic Orchestra of Russia, Novaya Rossiya State Symphony Orchestra, Moscow City Symphony Orchestra Russian Philharmonic, State Academic Symphony Orchestra Evgeny Svetlanov, Chamber orchestra Musica Viva, State Chamber orchestra of Russia.

Print
All in group
Philipp Chizhevsky
Stanislav Kochanovsky
Ivan Nikiforchin
Alexei Repnikov
Alexander Soloviev
Marcelo Spaccarotella