Nearest performances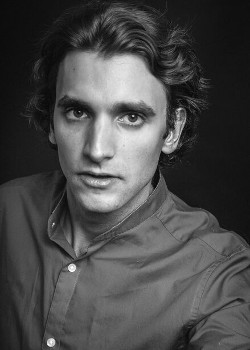 Biography
Was born in 1986 in Paris and has been living in Moscow since 1993.

Graduated from the Moscow Conservatory as a composer (2009, prof. Ledenev`s class) and conductor (2012, prof. Georgy Rozhdestvensky`s class).
Learned to play early musical instruments – cornet, portative. Performs as a multi-instrumentalist in various ensembles.

In 2009, he founded Russia's first early wind instrument ensemble Alta Capella and since has been its artistic director.

In 2014, he founded the Tarusa Chamber Orchestra.

Organizer and Artistic Director of the La Renaissance International Festival of Music and Dance (Moscow, 2011-16).

In 2012, as an assistant to the artistic director he took part in the production of Emilio de Cavalieri's Rappresentatione di anima et di corpo at the Moscow Children's Musical N.I. Sats Theatre.

In 2014, he performed as guest conductor at the Sakha Republic Opera and Ballet Theatre. He took part in the revival of W.A. Mozart's opera Die Zauberflöte.

In 2014-2015, he was a staff conductor of Moscow Havel Slobodkin Theatrical and Music Centre Chamber Orchestra.

In 2014-2017, he worked at the Stanislavsky and Nemirovich-Danchenko Moscow Musical Theatre.

In 2017, he conducted the operas Die Zauberflöte and W.A. Mozart. Le Nozze di Figaro and the ballet Romeo and Juliet by S. Prokofiev at the Mikhailovsky Theatre (St. Petersburg). The same year he also worked with Dmitry Yurovsky at the Novosibirsk Opera and Ballet Theatre/ NOVAT (assistant and second conductor of the production of G. Verdi's Un ballo in Maschera).

Since December 2018 he has been a staff conductor of the Ural Opera (Ekaterinburg State Opera and Ballet Theatre).
The same year he conducted the premiere performances of Le cinesi by C.W. Gluck (Tarusa, House of Writers).

In 2020, he was the music director and conductor of the productions at the D.A. Khvorostovsky Krasnoyarsk Opera and Ballet Theatre: choreographic mystery Leningrad Symphony (Lamento) to the music of A. Syumak, D. Shostakovich and Mozart, and the opera Bogatyrs by A. Borodin in the version by A. Syumak. In 2021, he acted there in the same capacity conducting the ballet Catarina ou la Fille du bandit by C. Pugni (orchestral reconstruction by P. Pospelov, choreographer-directors S. Bobrov, Y. Malkhasyants).

In 2021, he conducted the premiere performances of W.A. Mozart's opera Le nozze di Figaro at the Alexander Pushkin Opera and Ballet Theatre in Nizhny Novgorod.

In 2021, he debuted at the Bolshoi Theatre (Boris Pokrovsky Chamber Stage), conducting Il mondo della luna by F. J. Haydn.
Tours
He regularly conducts various chamber orchestras, such as Toscana Classica (Florence, 2016), Volga Philharmonic (Samara, 2018-2021), and the Rostov-on-Don Philharmonic Chamber Orchestra (2018).

Print
All in group
Stanislav Kochanovsky
Ivan Nikiforchin
Alexei Repnikov
Alexander Soloviev
Marcelo Spaccarotella
Ivan Velikanov