Nearest performances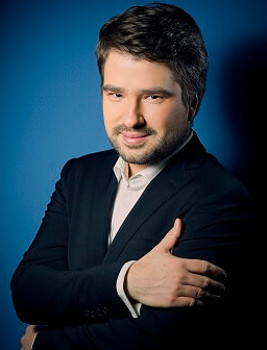 Biography
Born in Moscow, Alexander graduated from the Moscow State Tschaikovsky Conservatory (class of prof. Y. Grigoriev). This was followed by a number of internships abroad including Benedetto Marcello Conservatory in Venice, Italy (2016) and Opera Monte Carlo (Monaco), where he mastered his skills at the Young Russian Singers Academy (2017). Improving his artistic and vocal skills Alexander has participated in various master-classes which include those of Neil Shicoff (USA) and Jose Van Dam (Belgium).
In 2017 Alexander joined B. Pokrovsky Chamber Opera Theatre in Moscow. Since 2018 he has been a soloist with the Bolshoi Theatre Chamber Stage.
Repertoire
Zinoviy Borisovich (Shostakovich's Katerina Izmailova)
Genaro (Prokofiev's Maddalena)
Edmondo (Puccini's Manon Lescaut)
Second Nazarene (R. Strauss' Salome)
Don Luigino (Rossini's Il Viaggio a Reims)
Rinuccio (Puccini's Gianni Schicchi)
Kai (Banevich's The Story of Kai and Gerda)
Monsieur Triquet (Tchaikovsky's Eugene Onegin)
Vakula (Tchaikovsky's Cherevichki)
First Sailor (Rimsky-Korsakov's The Tale of Tsar Saltan)
Gastone (Verdi's La Traviata)
Giuseppe (Verdi's La Traviata)
Luigi (Puccini's Il Tabarro)
Alyoshka, the Baptist (B. Tchaikovsky's One say in the Life of Ivan Denisovich)
Gritsko (Mussorgsky's Sorochintsy Fair)

Also in repertoire:
Lensky (Tchaikovsky's Evgeny Onegin)
Young Gipsy (Rachmaninoff's Aleko)
Lykov (Rimsky-Korsakov's The Tsar's Bride)
Iskra (Tchaikovsky's Mazeppa)
Zinovy Borisovich (Shostakovich's Katerina Izmailova)
Tenor II (Stravinsky's Renard)
The Hussar (Stravinsky's Mavra)
The Prince (Prokofiev's The Love for Three Oranges)
Tours
In 2016 Alexander performed as Lensky in Tchaikovsky's Eugene Onegin with the Tchaikovsky Symphony Orchestra conducted by V. Fedoseev. In 2017 Alexander debuted at Helikon Opera Theatre (Moscow, Russia) performing The Prince in Prokofiev's The Love for Three Oranges conducted by E. Brazhnik. In 2018 he took part in a concert production of Candide by L. Bernstein with Russian National Orchestra and maestro J. R. Olefirowicz. In February 2018 he participated in London Philharmonic Orchestra festival Changing Faces: Stravinsky's Journey (London, UK). He performed the role of The Hussar in Stravinsky's Mavra (conductor Martyn Brabbins).
Print
All in group
Alexander Chernov
Vasily Gafner
Zakhar Kovalyov
Valery Makarov
Pyotr Melentyev
Borislav Molchanov
Sergei Ostroumov
Pavel Paremuzov
Vitaly Rodin
Alexei Sulimov
Igor Vyalykh
Mikhail Yanenko