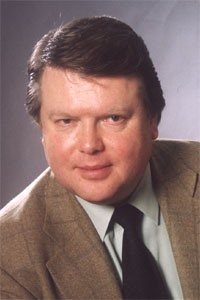 Biography
Born in Byelorussia, in the village of Borovukho, Vitebsk region. He was given his first music lessons at the Minsk special music school attached to the Conservatory. From 1974-79, he was a student, and from 1979-82 — a postgraduate at the Moscow Conservatory (Professor Dmitry Tsyganov's violin class).
In 1982, he applied for a vacancy and was accepted at the USSR Ministry of Culture State Symphony Orchestra, leader Gennadi Rozhdestvensky. In 1990, he was appointed concert master of the State Academic Symphonic Capella of Russia (conductors Gennadi Rozhdestvensky and Valery Polyansky). He teached at the State Gnesin Music College (violin classes) and the Moscow Conservatory. In 1995, he was appointed general director of the Symphonic Capella of Russia.
Since 2003, he has been orchestra director of the Bolshoi Theatre. He is also responsible for the Theatre's musical instruments depot and sheet music library.
Print