Shanghai and Beijing anticipating Bolshoi
14.05.2018
The Shanghai Grand Theatre (one of the biggest theatres in the world!) celebrates its twentieth anniversary this year. The administration of the theatre organized the celebration of the anniversary responsibly by scheduling more than one hundred and sixty programs (!) in a season. (The Shanghai Grand Theatre showcases a variety of opera and ballet productions, concerts, musicals; and furthermore, it is the home of the Shanghai Opera House Company).

Among the highlights of this season (a kind of "top 10" and "must-see") announced Chinese production of Aida, the Tsar's Bride from Moscow (the second Chinese tour of the Bolshoi Opera Company in its history), as well as performances of the Mariinsky theatre, the Nederlands Dans Theater, the Danish National Symphony Orchestra and five more guest performances and their own events.

Three performances will run on the stage of the Lyric Theatre.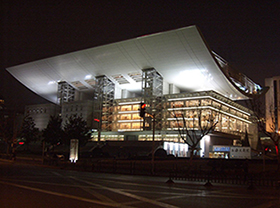 14-16 May 2018
Nikolai Rimsky-Korsakov
The Tsar's Bride
Conductor: Tugan Sokhiev
Sobakin: Vyacheslav Pochapsky (14, 16), Vladimir Matorin (15)
Marfa: Olga Seliverstova (14, 16), Anastasia Sorokina' (15)
Grigory Gryaznoy: Elchin Azizov (14, 16), Alexander Kasyanov (15)
Ivan Lykov: Sergei Radchenko (14, 16), Sergei Semishkur (15)
Lyubasha: Oxana Volkova (14, 16), Svetlana Shilova (15)
Malyuta Skuratov: Nikolai Kazansky (14, 16), Vladimir Komovich (15)
Bomelius: Stanislav Mostovoy (14, 16), Roman Muravitsky (15)
Saburova: Maria Gavrilova (14, 16), Irina Rubtsova (15)
Dunyasha: Anna Bondarevskaya (14, 16), Elena Novak (15)
Petrovna: Anna Matsey

The Bolshoi Ballet last performed in Beijing in 2010*, in the same year the Bolshoi Opera Company had its first tour in this city. It was also a large-scale tour (just like the upcoming one), which was held in the same place – on the stage of the Opera Hall of the National Centre for the Performing Arts, which had had only three years of history by the time. As the Shanghai Grand Theatre this center is considered to be a masterpiece of architecture and best-equipped automatic theatre stage in the world. While we are hosting the production of Le Corsaire by the Sofia Opera and Ballet in Moscow, we will send our own corsair (Le Corsaire by A. Ratmansky and Y. Burlaka) to conquer other lands. The second performance in the tour's program is also staged by Ratmansky – it is The Flames of Paris which has found fantastic success with audiences around the world (before Beijing it was shown in Paris, London and Tokyo).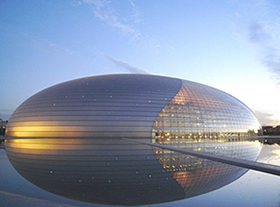 18-20 May 2018
Adolphe Adam
Le Corsaire

Medora: Ekaterina Krysanova (18, 20), Yulia Stepanova (19)
Conrad: Igor Tsvirko (18), Denis Rodkin (19), Vladislav Lantratov (20)
Gulnare: Xenia Zhiganshina (18), Eleonora Sevenard (19, debut, 20)
Birbanto: Denis Savin (18, 20), Vitaly Biktimirov (19)
Pas des esclaves: Margarita Shrainer (18, 19), Daria Bochkova (20), David Motta Soares (18, debut ; 19), Mikhail Kryuchkov (20, debut )
Lanquedem: Gennadi Yanin
Seyd: Alexei Loparevich
Conductor: Pavel Klinichev


22-25 May 2018
Boris Asafiev
The Flames of Paris

Jeanne: Margarita Shrainer (22, 24), Ekaterina Krysanova (23, 25), 
Philippe: Vladislav Lantratov (22, 24), Igor Tsvirko (23, 25)
Adeline: Anastasia Denisova (22, debut; 24), Ana Turazashvili (23, 25)
Jerome: Denis Savin (22, 24), Anton Savichev (23, 25)
Mireille de Poitiers: Yulia Stepanova (22, 24), Antonina Chapkina (23, 25)
Antoine Mistral: Jacopo Tissi (22, 24), David Motta Soares (23, 25)
Conductor: Pavel Klinichev

(*In March 2006, the Bolshoi Ballet, Opera and Orchestra soloists performed at two concerts dedicated to the opening of the year of Russia in China. These concerts were held in the 10,000-seat Great Hall of the People in in Beijing. In 2015 followed a full-scale tour of the Bolshoi Ballet, Opera and Orchestra in Hong Kong.)
Print

| About Us | Repertoire | Artists & Staff | Your Visit | Museum | Shop | Partners |
| --- | --- | --- | --- | --- | --- | --- |
| | | | | | | |