Bolshoi Ballet Is Going to Perform in Brazil!
17.06.2015
The tour is organized by Dell'Arte Soluçöes Culturais one of South America's leading production agencies, based in Rio de Janeiro and which, in the thirty years it has been in existence, has promoted a mass of different projects in the cultural and entertainment fields, with an emphasis on classical music, jazz, ballet and contemporary dance.
The Bolshoi Ballet Company will be participating, in the second half of June, in the large-scale, several-month-long Temporada Dell'Arte de Dança (Season of the Art of Dance ) Festival. It will present two of its famous productions — Spartacus and Giselle in two of the country's major cities — Rio de Janeiro and São Paulo. Other Temporada Dell'Arte de Dança Festival events: in July, London's Royal Ballet principal Thiago Soares will be celebrating the 15th anniversary of his career with a major gala concert in his home country; in September, Le Ballet du Grand Théâtre de Genève will be on tour in Rio de Janeiro; and in November, the dazzling Sidi Larbi Cherkaoui Milonga Tango project will also be performing here.
At Rio de Janeiro's Theatro Municipal, the Bolshoi Ballet Company will be giving three performances of Aram Khachaturyan's Spartacus (choreography Yuri Grigorovich) and three performances of Adolphe Adam's Giselle (Vladimir Vasiliev version); and at São Paulo's Teatro Bradesco there will likewise be three performances of Spartacus and three of Giselle.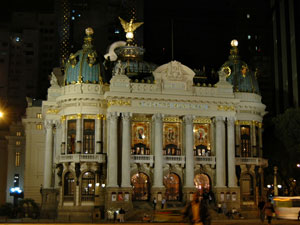 Theatro Municipal do Rio de Janeiro

Spartacus

17 June, 8 pm
Spartacus — Ivan Vasiliev
Phrygia — Nina Kaptsova
Crassus — Alexander Volchkov
Aegina — Ekaterina Shipulina

18 June, 8 pm
Spartacus — Denis Rodkin
Phrygia — Maria Vinogradova
Crassus — Vladislav Lantratov
Aegina — Maria Alexandrova

19 June, 8 pm
Spartacus — Mikhail Lobukhin
Phrygia — Anna Nikulina
Crassus — Yuri Baranov
Aegina — Maria Allash


Giselle

20 June, 8.30 pm
Giselle — Nina Kaptsova
Count Albrecht — Alexander Volchkov
Myrtha — Ekaterina Shipulina
Hilarion — Denis Savin

21 June, 3 pm
Giselle — Maria Vinogradova
Count Albrecht — Ivan Vasiliev
Myrtha — Maria Allash
Hilarion — Yuri Baranov

21 June, 8.30 pm
Giselle — Anna Nikulina
Count Albrecht — Vladislav Lantratov
Myrtha — Maria Alexandrova
Hilarion — Denis Savin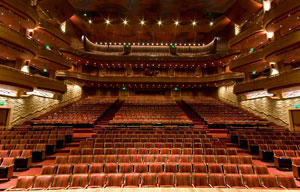 Teatro Bradesco, São Paolo

Spartacus

24 June, 9 pm
Spartacus — Ivan Vasiliev
Phrygia — Nina Kaptsova
Crassus — Alexander Volchkov
Aegina — Ekaterina Shipulina

25 June, 9 pm
Spartacus — Mikhail Lobukhin
Phrygia — Anna Nikulina
Crassus — Yuri Baranov
Aegina — Maria Allash
26 June, 9.30 pm
Spartacus — Denis Rodkin
Phrygia — Maria Vinogradova
Crassus — Vladislav Lantratov
Aegina — Maria Alexandrova


Giselle

27 June, 9 pm
Giselle — Nina Kaptsova
Count Albrecht — Alexander Volchkov
Myrtha — Ekaterina Shipulina
Hilarion — Denis Savin

28 June, 3 pm
Giselle — Anna Nikulina
Count Albrecht — Mikhail Lobukhin
Myrtha — Maria Allash
Hilarion — Yuri Baranov

28 June, 9.30 pm
Giselle — Maria Vinogradova
Count Albrecht — Ivan Vasiliev
Myrtha — Maria Alexandrova
Hilarion — Denis Savin
All the performances will be accompanied by the Barra Mansa Symphony Orchestra.
Conductor — Pavel Sorokin
Print

| About Us | Repertoire | Artists & Staff | Your Visit | Museum | Shop | Partners |
| --- | --- | --- | --- | --- | --- | --- |
| | | | | | | |