Ivan the Terrible comes back
08.11.2012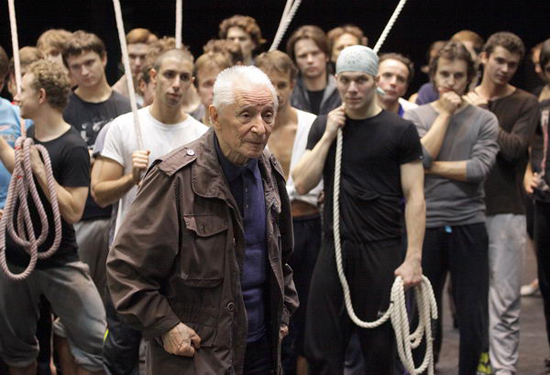 Yury Grigorovich:
— The ballet world believe that Prokofiev belongs to ballet. And my production was being brought into existence quite naturally, despite seeming contradictions between the central character and the essence of ballet itself. There were no doubts whatsoever that this music can bring the stage dance to life. My conception was based primarily on music, not on something else — stories from Russian history, characters' biographies, their psychological characteristics, folk "background" and the like, assigned to or even imposed on me by numerous ballet analysts. No — and I will repeat again and again — it was only Prokofiev's music. My concept started with it forty years ago and it is still confined to music now.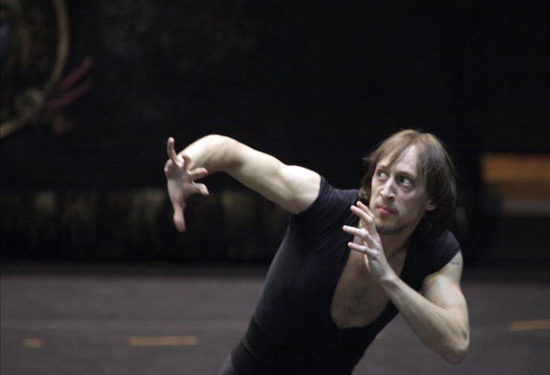 Pavel Dmitrichenko.

The opening night performance at the Bolshoi, Moscow took place in February 1975. Yuri Vladimirov (Ivan IV), Natalia Bessmertnova (Anastasia), Boris Akimov (Prince Kurbsky) danced the leading parties, Algis Juraitis conducted the first performance. The premiere caused great resonance. That same summer the troupe toured in the USA, where "Ivan the Terrible" created a great sensation and collected innumerable comments from viewers and media. Next year the ballet was staged at the Paris Opera, where it met the same warm reception, and soon it was shown on the stage constructed specifically for this performance in Louvre during the summer season.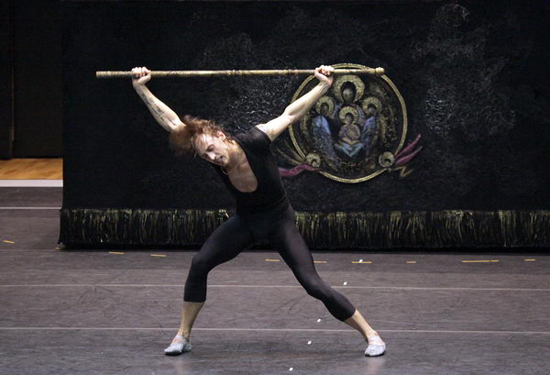 Pavel Dmitrichenko.

The ballet lasted in the repertoire of the Bolshoi till 1990 inclusively, and 99 performances were given all in all. Approximately the same number (may be a little less) were given while touring in France, Czechoslovakia, Germany, Britain and other countries.

I started to work with "Ivan the Terrible" for the third time with great relish. It was when I staged it for the Kremlin Ballet troupe in 2001. In 2003 I was invited to the Paris Opera again and there I revived the ballet with French dancers from the new generation. After that I ran one more production at Krasnodar.

Referring once again to the same music and plot I still do not strive to make collisions of that era actual now. Of course we have no power over associations and possible coincidences between XYI and XXI centuries. But in my performances I have never aspired to make assessments of such global events... The message of ballet is quite different!

Premier performances will take place on November 8, 10 (12 noon & 7 p.m.), 11 (6 p.m.), 13 & 14.
The leading parts will be taken by Mikhail Lobukhin, Alexander Volchkov, Pavel Dmitrichenko, Vladislav Lantratov (Ivan the Terrible), Nina Kaptsova, Anna Nikulina, Olga Smirnovа, Maria Vinogradova (Anastasia), Artem Ovcharenko, Denis Rodkin, Yuri Baranov (Prince Kurbsky).
Print

| About Us | Repertoire | Artists & Staff | Your Visit | Museum | Shop | Partners |
| --- | --- | --- | --- | --- | --- | --- |
| | | | | | | |